Product Name: Linear Low Density Polyethylene

Appearance: Milky white granules
LLDPE resin, the full name is linear low density polyethylene , is non-toxic, tasteless, and odorless milky white particles with a density of 0.918~0.935g/cm3. Compared with LDPE, LLDPE resin has the advantages of high strength, good toughness, strong rigidity, heat resistance, cold resistance, etc., and also has good environmental stress cracking resistance, impact strength, tear resistance, etc. solvent etc. Therefore, LLDPE resin can be widely used in fields such as industry, agriculture, medicine, hygiene and daily necessities.
LLDPE is a copolymer of ethylene and a small amount of higher α-olefins polymerized under high pressure or low pressure under the action of a catalyst. The main chain structure of Linear low-density polyethylene (LLDPE) is linear, because its processing performance and gloss are superior to high density polyethylene ( HDPE), and its puncture resistance, tear resistance and environmental stress cracking resistance are superior to ordinary low density polyethylene ( LDPE), so LLDPE resin granules have great advantages in the field of film products, and are widely used in agricultural films, packaging bags and heavy-duty packaging films, etc. As a leading supplier, Fengbai can provide various brands of LLDPE resin for you, such as Sabic, Marlex, Qapco, ExxonMobil, Dow, Borouge, Lyondellbasell,etc.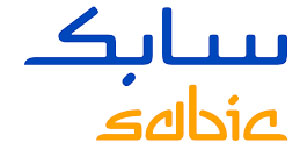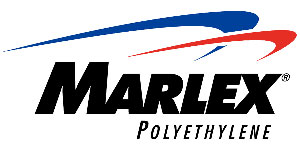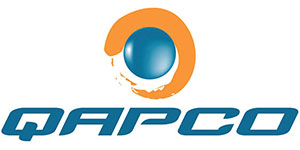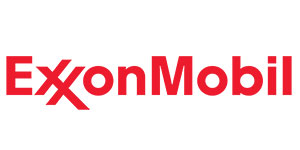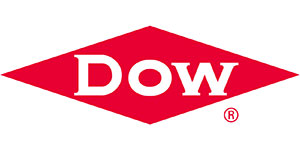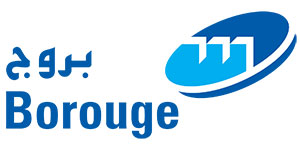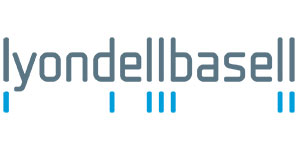 | Sabic LLDPE | Grades |
| --- | --- |
| Film Grade   | 118LJ, 118NE, 118NJ, 118NJA, 118NM, 118WJ, 118WJA, 118WM , 118WSJ, 118ZJ, 119NJ, 119ZJ , 120NT, 120WJ, 121WJ, 122NJ , 122WJ, 128CNJ, 218B, 218BE, 218BJ, 218NF, 218NJ, 218NJA, 218NT, 218WJ, 218WJA, 218WM, 219NJ, 219ZJ, 220HT, 220NT, 220WT, 221WT, 222NJ, 222WF, 222WJ, 222WT, 318BE, 318BJ, 318BJA, 319BJ, 320BJ, 518NJ, 518NT, 6118LE, 6118NSF, 6135NE, 6318BE, 6318BJ, 6335BE, 6821NE, 6821NJ, 726NE, 920NT, 926NT, BX202, C2820T |
| Injection molding | M13024T, M200024, M200024T, M300024, M500026, M500026T, M50022T, MG200024, MG500026 |
| Extrusion applications  | P438J |
| Pipeline applications | P1600A, R40039E, R50035, R50035E, R50035EE, RG50035 |
Marlex LLDPE
Grades
Blown film
7105D

,

7109

,

7109DJ

,

7109DL

,

7109FJ

,

7109M

,

7120B

,

7120X

,

7308DK

,

7308FK

Cast film
7120B

,

7120X

Sheet Extrusion
7104
| Item | Grades |
| --- | --- |
| Lotrene LLDPE | Q1018N, Q1018H, Q2018N, Q2018H, Q2018C, Q3018C |
| Item | Grades |
| --- | --- |
| DOW LLDPE | 1220p,1648,5401g,1211p,2607,488,1221,2045A, 2045G, 2045.11G, 2036P, 2047G, 2429.01G, 2645G, 2645.11G, 2629UE, 2606G, 2607G, 2685G, 2035G, 2036P, 1210P, 1221P |
ExxonMobil LLDPE
LL 1001 Series, LL 1001.32, LL 1002 Series Blown, LL 1002YB Cast, LL 1002YB Wire & Cable, LL 1107 Series,LL 1236 Series,

LL 3001.32 Cast, LL 3001.63, LL 3002.32, LL 3003 Series, LL 3201 Series, LL 3402.48 Blown, LL 3402.48 Cast, LL 3404.48, LL 5002.09, LL 5100.09, LL 6100.17, LL 6201.19, LL 6202.19, LL 6318.17, LL 6407.67, LL 8450 Series,LL 8460 Series,

LL 8555 Series
| | |
| --- | --- |
| Borouge LLDPE | FB2230, FB1200 |
What Is LLDPE Resin Used For?
The main application fields of LLDPE resin are agricultural film, packaging film, molding, pipe and wire and cable, coating products, etc. And its latest application can be used as a mulch film for the lining of waste residue landfill and waste liquid pool to prevent leakage or pollution the surrounding area.
(1) LLDPE granules can be used to produce bags, garbage bags, elastic packaging, industrial bushings, shopping bags, etc.

(2) Injection molding and rotational molding are the two largest molding applications for LLDPE resin. The superior toughness and low temperature and impact strength of LLDPE resin are suitable for waste bins, toys and refrigerators. In addition, LLDPE's high resistance to environmental stress cracking makes it suitable for injection molded lids that come into contact with oily food, rotationally molded waste containers, fuel tanks and chemical tanks.

(3) The application of LLDPE in the coating layer of pipes and wires and cables is relatively small, because 65%~70% LLDPE granules is mainly used to make films.
LLDPE granules has excellent rheology or melt fluidity. LLDPE is less shear sensitive because of its narrow molecular weight distribution and short chain branches. During the shearing process, LLDPE maintains a greater viscosity and is therefore more difficult to process than LDPE with the same melt index. In extrusion, the lower shear sensitivity of LLDPE allows for faster stress relaxation of the polymer molecular chains, and thus the physical properties are less sensitive to changes in blow-up ratio. In melt extension, LLDPE generally has a lower viscosity at various strain rates. That is to say, it will not strain harden when stretched like LDPE.
A leading LLDPE resin supplier in China.

Free samples for testing.

Stable supply & fast delivery.

Various packaging to meet customers' requirements.

ISO quality, good service and competitive prices.

Good cooperation with cargo agents and shipping companies.
Linear low-density polyethylene (LLDPE) uses ethylene as the main raw material and a small amount of α-olefins (such as 1-butene-1, 1-octene, etc.), under the action of a catalyst, undergoes gas-phase fluidized bed polymerization under high pressure or low pressure. The structural formula is -[CH2-CH2]n-, the reacted material is granulated, dried and sent for packaging.